Japanese manga fascinates readers from all over the world. Long before anime was in the limelight, manga was seen as the main outlet for Japanese creativity and compelling storytelling. While there are many different categories of manga, today, we're going to be looking at the best gambling manga.
The Best Gambling Manga
The best gambling manga typically have several key elements that set them apart. These include compelling characters with unique and well-defined personalities, high stakes and tension-filled games that keep the reader on the edge of their seat, gripping stories and mind games that showcase the characters' intelligence, and a sense of unpredictability that keeps the reader guessing.
Manga About Gambling
Manga about gambling has been around for almost the same amount of time as manga. Typically, manga about gambling focuses on classic Japanese gambling games, and it's rarer to find manga about online gambling. If it's online gambling you're interested in, check out our list of the top online slot sites.
Gamble Fish
Gamble Fish is a Japanese manga series written by Kazutoshi Yamane and illustrated by Aoyama Hiromi. The story revolves around a high school student named Tom Shirasagi, who is a master gambler and con artist. He is transferred to a prestigious school, Shishidou Academy, where gambling is a common practice among the students.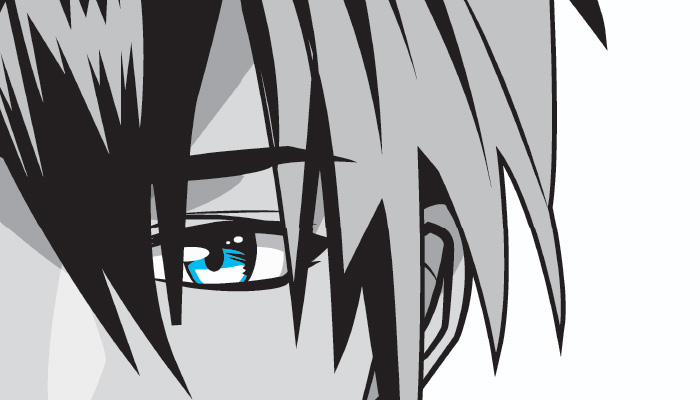 Throughout the series, Tom uses his skills to manipulate and outsmart his opponents in a variety of high-stakes games, from poker and roulette to rock-paper-scissors. He faces off against other talented gamblers, each with their own unique strategies and personalities, and must use his wits to stay one step ahead.
What makes Gamble Fish stand out is its intense focus on strategy and mind games. Each game is meticulously planned out, with the characters using complex strategies and psychological manipulation to gain the upper hand. The art is also highly detailed, with intricate panels showcasing the various moves and strategies being employed.
Tomodachi Game AKA Friendship Game
Tomodachi Game AKA Friendship Game is a manga series that was first released in 2013. The chapters of Tomodachi Game AKA Friendship Game are filled with exciting plot twists, and Katagiri Yuuichi – the main character – ends up getting into a lot of trouble at school with his four best friends.
Throughout the chapters, things escalate, and the boys are eventually kidnapped, all waking up in an unfamiliar room. Unbeknownst to the others, one of the four boys has entered them all into a "friendship game", and the manga showcases several things, including trust between friends, personality traits, and jealous rivalries. If you're looking for the best gambling manga, Tomodachi Game AKA Friendship Game is one of the best you'll find.
Kakegurui
Kakegurui is a super intense manga and anime series about a school where gambling rules everything. The main character, Yumeko, is a badass who loves taking risks and playing crazy games of chance. She's not just in it for the money, either; she gets a real rush from the thrill of the game.
What makes Kakegurui so awesome is the way the characters use strategy and mind games to outsmart each other. It's like a non-stop battle of wits, and you never know what crazy thing is going to happen next. The art is also super detailed and beautiful, which makes the whole thing even more exciting. While some worry manga like this can create a compulsive gambler, manga on this subject is undoubtedly popular in Japan and further afield.
Liar Game
Liar Game is a captivating manga and drama series that centers around a psychological game of wits and deception. The story follows Nao Kanzaki, a kind-hearted and honest young woman who is caught up in a sinister game of lies and betrayal after receiving a large sum of money from a mysterious source.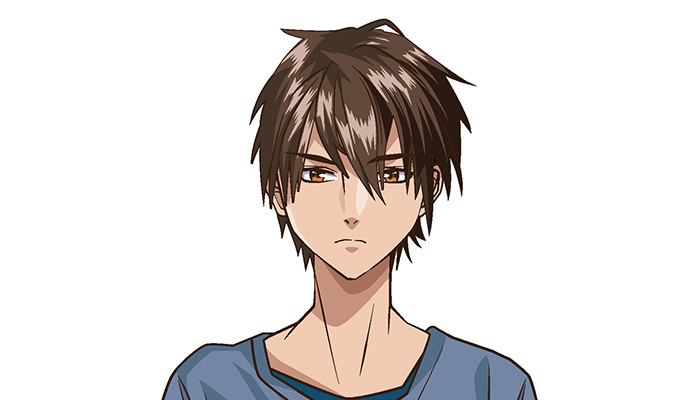 As the game progresses, Nao teams up with a genius swindler named Shinichi Akiyama to outsmart their opponents and advance through the rounds. What makes Liar Game so intriguing is the complex mind games and strategies that are employed by the characters, as they try to outmaneuver and deceive each other to gain the upper hand.
The art and visuals in Liar Game are also beautifully rendered, making the game boards and puzzles a visual treat. With its intense atmosphere and thrilling plot twists, Liar Game is a must-read for fans of psychological manga and anyone who enjoys a good puzzle.
Usogui AKA The Lie Eater
Usogui, also known as The Lie Eater, is a dark and thrilling manga series about gambling and deception. The story centers around a mysterious gambler named Baku Madarame, who is known as the "Usogui" or the "Lie Eater" due to his ability to detect lies and uncover hidden truths.
Baku is a skilled gambler who uses his powers to gain an advantage in high-stakes games of chance, often putting himself in danger to come out on top. He is a complex character who is both ruthless and calculating, yet also possesses a sense of justice and honor.
What sets Usogui apart from other gambling manga is its focus on the psychology of gambling and the characters' motivations for playing. The games themselves are often brutal and intense, with high stakes and high risk. The art is also incredibly detailed and dynamic, showcasing the action and tension of the games.
Akagi
Akagi is a classic manga series that centers around the game of mahjong, but with a twist. The story follows a young, fearless gambler named Shigeru Akagi, who has a unique and powerful talent for reading his opponents and manipulating the game to his advantage.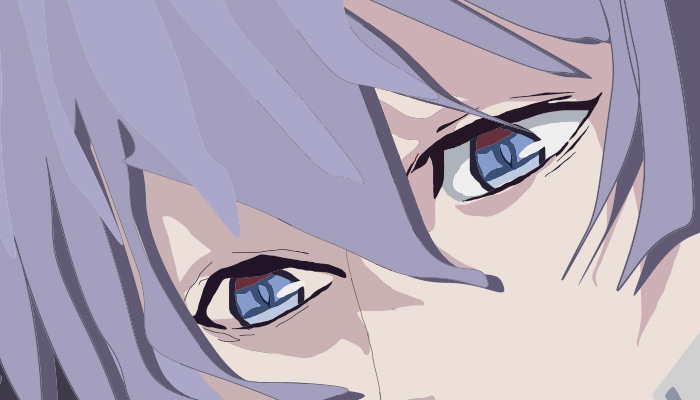 The games in Akagi are intense and for high stakes, with Akagi often playing against powerful and dangerous opponents. The art style is bold and striking, with dynamic panels and detailed depictions of the mahjong tiles and gameplay.
What makes Akagi so engaging is its complex characters and the psychological depth of the story. As the games progress, the characters reveal their innermost thoughts and motivations, which often drives the action forward. Additionally, the series explores the themes of power, strategy, and the nature of luck in gambling.
One Outs
One Outs is an exciting manga series that combines the thrill of baseball with the intensity of gambling. The story centers around a skilled pitcher named Toua Tokuchi, who is recruited to join a weak and struggling team in the Japanese baseball league.
However, Toua is not just any ordinary pitcher. He is a mastermind gambler who uses his incredible instincts and strategic thinking to manipulate his opponents and win games. The art style is clean and dynamic, with detailed depictions of the baseball games and the characters' movements.
One Outs is also one of the longest-running manga series; it was first published in 1998 and ran through until 2006.
Below, we'll show you a few of the other best gambling manga books to check out, including a series about a psychic gambler manga character! If these books inspire you to try your luck at an online casino, then make sure that you check out our guide to the best legal online casino sites in the US first.
| NAME | AUTHOR |
| --- | --- |
| Alice in Borderland | Haro Aso |
| Psychic Gambler: Betting Man | Doldom / Yang Geng |
| 81 Driver | Yokusaru Shibata |
| Tobaku Haouden Zero AKA Gambling Emperor Legend Zero | Nobuyuki Fukumoto |
| The Legend of the Gambler: Tetsuya | Sai, Fuumei, and Hoshino |
Frequently Asked Questions
Gambling manga is easy to find; however, getting your hands on the best manga about gambling can be more challenging. On this page, we've given you a breakdown of some of the best gambling manga in the world. Below, we'll aim to answer a few additional questions.
Who wrote Gamble Fish?
Widely regarded as being one of the best gambling manga comics ever created, Gamble Fish was written by Kazutoshi Yamane and illustrated by Hiromi Aoyama. Gamble Fish was first launched in 2007, and it ran through until 2010.
What is Kakegurui about?
Kakegurui was released in 2014, and it's one of the world's most popular gambling mangas. The manga focuses on the Hyakkoku Private Academy, a school where elite children are taught. However, it's not normal topics taught here; instead, students are taught how to gamble, and they're encouraged to out-perform and even embarrass their peers!
What's Liar Game about?
Liar Game follows a young girl called Nao Kanzaki. Against her will, she's dragged into the "Liar Game", where she's tasked with defeating her opponents using deception and lies. It's a gripping story, and the visuals are very much on-par with the storytelling, making it excellent reading for all gambling manga fans.
When was Akagi first released?
Akagi is one of the most successful projects by Nobuyuki Fukumoto, and it's also one of the most popular manga comics in Japan. It was first launched way back in 1991, and new books were released through 2018.
What are some other gambling mangas to read?
If you'd like to see other manga about gambling, make sure to check out the list we've curated for you. Here, you'll find some gripping tales, including Alice in Borderlands and Psychic Gambler: Betting Man.
https://www.minesgames.com/
https://www.luckycola.asia/?referral=gg06908